Marielle Franco: a vivid legacy for the struggles on social justice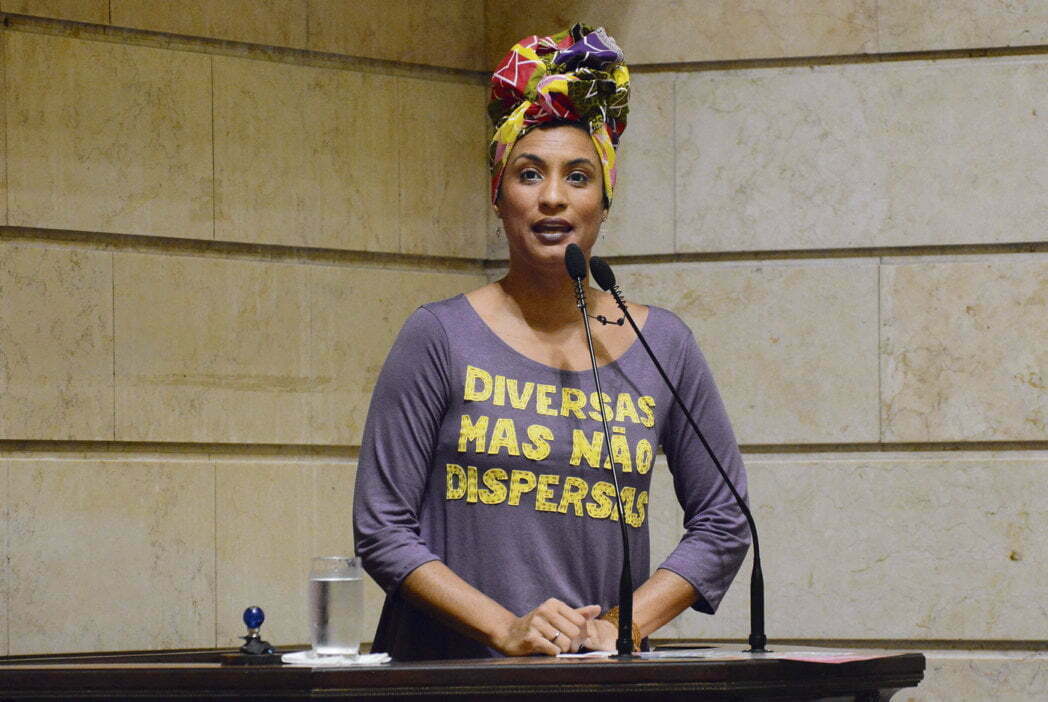 In Lendemains Solidaires' 2nd issue we had covered Marielle Franco's story of struggle in the context of rising racism and repression against social movements in Brasil.
In addition to being a top-notch Brazilian politician fighting at the frontline for several social causes, Marielle Franco personalised and represented the most excluded and violated segments of Brazilian society. She was a young, black and LGBTQIA+ woman, born and raised in one of the largest slums of Rio de Janeiro, the "Complexo da Maré", which is home for about 140.000 people. Her sensitivity towards social and reparative justice, as well as her avid militancy in such domains, stemmed from her everyday contact with all sorts of social injustices and human rights violations towards those akin to her.
Franco's political background was deeply rooted in her commitment and passion for social change. She became an activist in her teenage years and quickly gained recognition for her fearless voice for the marginalized communities. Against all odds, Franco defied the low scholarity rates of Maré's youth and obtained a degree in sociology and a Master in public administration from two renowned universities. While working in the favelas of Rio de Janeiro, she began to collaborate with human rights and feminist organizations, leading campaigns that highlighted the need for inclusive policies and dignified living conditions.
The combination of academic expertise and her own life experience in Maré resulted in Franco becoming a prominent figure in the fight for the rights of women, the poor, and LGBTQIA+ communities in Brazil. As a member of the Socialism and Liberty Party (PSOL), she shortly served as congresswoman in Rio de Janeiro from 2017 until her brutal assassination in 2018. She was the first black woman ever to be elected to this position and used her platform to advocate for policies and initiatives that would benefit the segments she represented. In only 15 months of mandate, Franco presented 16 law proposals in which 2 were approved: one that regulated the use of moto taxis (a widely used transportation means in the favelas), and another regarding contracts between the municipality of Rio and social organisations working on the health sector. Another part of her work was to address police brutality in Rio de Janeiro, which obviously faced opposition from the dominant conservative forces. Moreover, Franco extensively worked on the promotion of gender equality in politics, the workplace and in society. Her fight against violence against women was a prominent feature of her advocacy, and she initiated campaigns to raise awareness about gender-based violence and create safe spaces for women As a politician and activist, she also presided the Women's Commission of Rio's municipal Chamber, and alongside a colleague from PSOL she coordinated the Commission for the Defence of Human Rights and Citizenship of the Legislative Assembly of Rio de Janeiro (Alerj).
On 14 March 2018, Marielle Franco and her driver Anderson Gomes were shot dead inside her car. She was returning home after having mediated a debate promoted by PSOL with young black women. Her death is a clear example of the failed security system of Brazil, which is one of the most unsafe countries for human rights defenders. Despite the wave of protests that Franco's assassination sparked across Brazil, five years later the case of her murder has not yet been fully solved by the police. In fact, the investigations have been hampered by forged evidences and lack of political will. Notwithstanding the uncertainties, two policemen involved with Rio's militias have been arrested under accusation of Franco and Gomes' murders. The involvement of the militia – strong ally of Rio's far-right politicians – in the case makes it evident that Franco was shamelessly executed for political reasons. Last February, President Lula's Minister of Justice announced that the federal government will provide support in order to boost the investigation towards more solid conclusions. After all, we all seek a concrete answer for the following question: who ordered the killing of Marielle?
Ever since her death, Marielle Franco became a symbol in the struggle for social justice and human rights in Brazil and beyond. She has posthumously received multiple medals and tributes for her exceptional work and legacy. Franco's family have founded the Marielle Franco's Institute which in addition to seeking justice for her case and defending her memory also works on political education for women and black people from Brazilian favelas.
If the murderers of Marielle Franco attempted to kill her deeds together with her physical body, they have miserably failed. Marielle remains alive and even stronger as an inspiration for millions of activists and human rights defenders in Brazil and across the globe.
Marielle, presente!